Product Description
Designed to provide you with a premium cinematic experience, this 139.7-cm (55) TV from iFFalcon comes with a plethora of features such as, Dolby Audio, True Color, UHD, and HDR. And what's more, this TV also comes with Google Voice Search, letting you easily find what you're looking for with just your voice.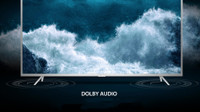 Dolby Audio
The Dolby Decoder lets you enjoy a rich and immersive surround sound experience with optimised sound quality, turning your room into an entertainment hub.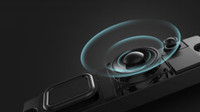 Stereo Surround Sound Box Speaker
The built-in stereo box speaker improves the overall entertainment experience by delivering powerful bass and high-impact sound, making your feet groove automatically to the beat.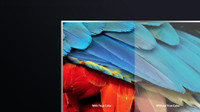 True Color
Thanks to the white LED HD backlight which provides an enhanced color gamut and a dynamic contrast, this TV truly takes your movie-watching experience to the next level.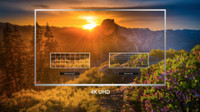 4K UHD
It enhances the display and makes colours seem more natural with its 3840x2160 pixels, reproducing all shades of light in stunning details. It also upgrades 2K content from Netflix, YouTube, USB or HDMI to 4K for a highly immersive experience.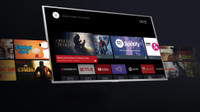 Google-certified Android TV
You'd never get bored, thanks to a full range of Google services customised for the iFFalcon K2A, and an abundant choice of movies, TV shows, cartoons, and sports for the whole family.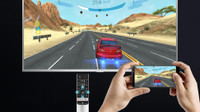 Google Play Games
Enjoy playing Android games on your phone, tablet, or TV. It tracks your progress, so you can start a game at home and continue it on your phone while on the move.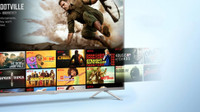 Netflix
No matter what genre of content you like, you are sure to be entertained with the multitude of choices that Netflix provides. Enjoy watching award-winning Netflix original series, movies, and documentaries directly on this TV using the Internet.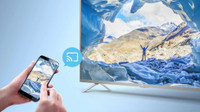 Built-in Chromecast
One tap of the cast button on your Android or iOS mobile device lets you cast your favourite videos, games, and apps, in full quality, to your TV.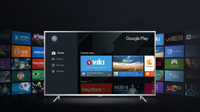 Google Play Store
Readily downloadable apps for movies, shows, music, and sports are available in this iFFalcon Google-certified Android Smart TV from the Google Play Store. You can also download Cast Ready apps at g.com/castapps.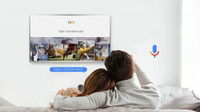 Google Voice Search
Avoid tiresome typing, or the endless scrolling through the navigation bar. You can easily find the content you're looking for by just asking, and Google Voice Search will find it for you.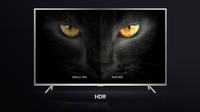 HDR
Enjoy watching your favourite movies in stunning detail, with an accurate reproduction of light and dark shades, letting you view next-level HDR content from all sources.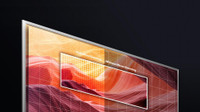 Micro Dimming
By analysing the TV's content in hundreds of separate zones, it adjusts the brightness and darkness separately, enhancing your viewing experience with great contrast and picture quality.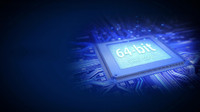 Smooth Performance
The quad-core CPU and the dual-core GPU comes with 2.5 GB of RAM and 16 GB of storage. This makes for easy multitasking and reduced non-responsive situations, making sure that the TV runs smoothly.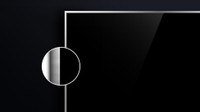 Metallic Frame
Combining functionality and design, the elegantly designed metal frame enhances the heat-radiating area, while adding a hint of beauty to the overall design.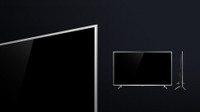 Art Design
This metallic beauty features a minimalistic art design that provides a stunning slim appearance, making it fit seamlessly into every home.