Apple Cinema 30"
---
Brands

Apple

Product Code:

Product15

Reward Points:

100
This product has a minimum quantity of 2
$110.00

$122.00

Ex Tax: $90.00
Price in reward points: 400

---

10 or more $107.60
20 or more $94.40
30 or more $81.20
Processor
Clockspeed
100mhz
Maecenas ullamcorper ut augue non porttitor. Etiam euismod, lorem vel interdum condimentum, lacus quam egestas turpis, nec condimentum sapien erat a orci.
Aliquam a libero at leo interdum vulputate. Mauris nec quam molestie, lobortis nibh at, finibus erat. Proin varius urna neque, nec rutrum tellus viverra in.Mauris cursus nunc eget tortor eleifend interdum.
Vestibulum porttitor metus dolor. Pellentesque semper ullamcorper tortor, pharetra pulvinar quam congue id. Sed volutpat massa justo, vel volutpat metus convallis ac.Cras iaculis blandit est non euismod. Sed egestas dolor mauris, et vehicula sapien hendrerit ut. Vestibulum laoreet elementum ex id commodo. Nam et neque turpis.
Product Description
Work or play, this Alcatel Pop 4 Tablet aims to enhance the thrill of using smart devices. Its lightweight design allows you to conveniently carry your world around with you. What makes this tablet special? Well, connect it to the Bluetooth keyboard and you can use it as a mini notebook!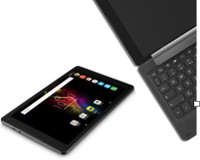 Sleek Design
Thin metallic details, subtle curves, and a minimalistic aesthetic contribute to this tablet's elegant form. Its super slim body measures just 7.95 mm. The POP 4 10 has a 10-point touch which facilitates a smooth user experience.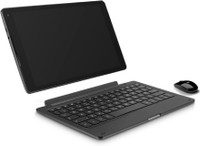 Magic Flip Keyboard
This Bluetooth keyboard offers you a hassle-free use. You can connect a mouse to it using an OTG connector.